Venetian Kit 400 the Infinity Tunnel
Introducing the Venetian Kit 400: Infinity Tunnel Redefined with Elegance and Light
Prepare to be captivated by the ultimate blend of luxury and innovation – the Venetian Kit 400. Immerse yourself in a world of boundless design possibilities as you construct modular tunnels of infinite length, adorned with high-class mirror finishings that exude opulence and sophistication.
Luxurious Mirror Finishings:
Experience the allure of the Venetian Kit 400's high-class mirror finishings, meticulously crafted to reflect light in the most enchanting ways. Each tunnel segment boasts a flawless mirror surface that creates a stunning visual illusion of endless space. As you traverse through the tunnel, your surroundings seem to multiply and intertwine, creating an awe-inspiring journey that ignites the imagination.
Central hanging decorations:
Elevate your project to new heights of elegance with a central decoration to enrich the experience walking through the Venetian Kit 400. At the heart of every tunnel, an ingeniously designed motif awaits your creative touch. Here, you have the freedom to hang a captivating suspension – a chandelier, a 3D star or snowflake, or any other decoration that resonates with your vision. As the light dances off the mirror finishings, it illuminates your chosen motif, casting mesmerizing patterns that evolve as you move along the tunnel.
Key Features:
Mirror Magic: The Venetian Kit 400's mirror finishings transform ordinary tunnels into captivating corridors that seem to stretch into eternity. The play of light and reflection creates an atmosphere that is both grand and intimate.
Artistic Expression: The central light motif feature is a canvas for your creativity. Whether you prefer a classic chandelier, a contemporary decoration, or an avant-garde light decoration, this customizable element allows you to make a personal statement.
Easy Installation: Building the Venetian Kit 400 is effortless, thanks to its modular design and user-friendly assembly process. No specialized skills are required, making your creative journey smooth and enjoyable.
Durability and Maintenance: Our mirror finishings are not only visually striking but also built to last. They are engineered to resist wear and tear while maintaining their exquisite appearance. Maintenance is a breeze, ensuring that your project remains a timeless masterpiece.
A Symphony of Light and Luxury
The Venetian Kit 400 marries innovative engineering with luxurious design, creating an experience that tantalizes the senses and sparks the imagination. Step into a world where mirrors reflect dreams, light motifs tell stories, and the allure of infinite space becomes a reality.
Unlock the power of reflection, illumination, and elegance with the Venetian Kit 400 – Where Infinity Meets Luxury.
Watch the video of the product
Stand out too, contact us!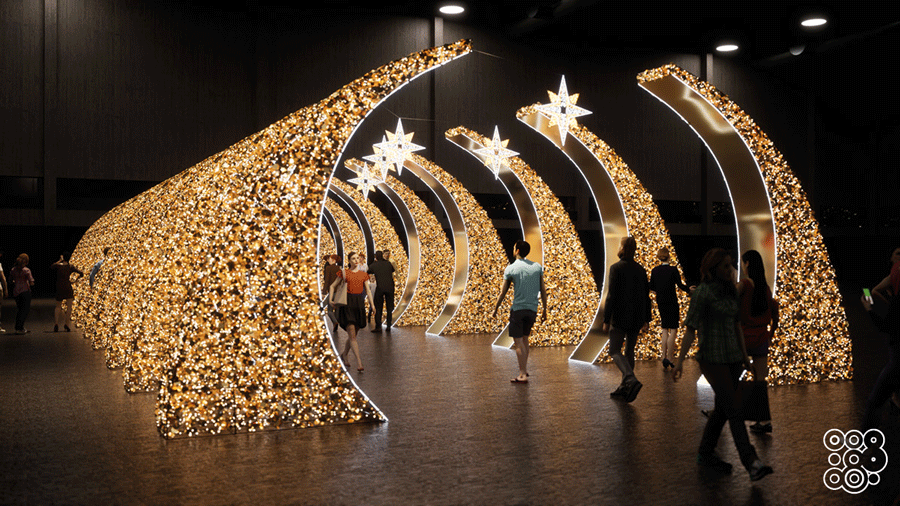 Related Products